GAGE GREEN GROUP
NFT / NON-FUNGIBLE TOKENS
WORLD'S FIRST NFT SEED DROP
▲ R I S E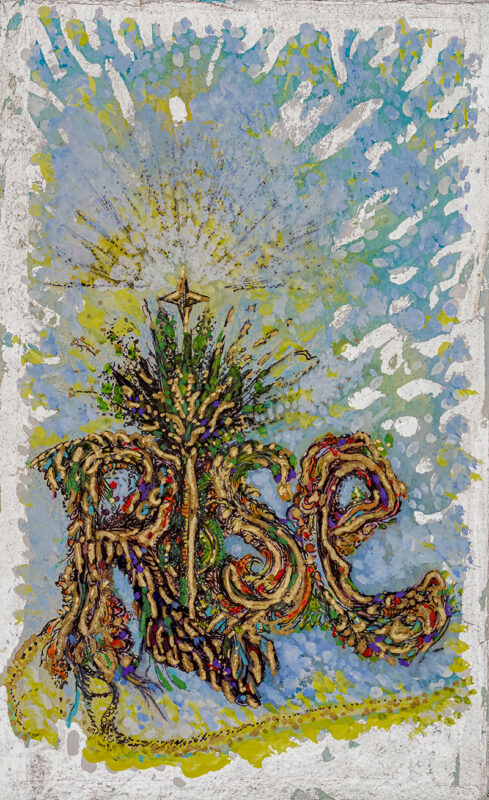 PURCHASE PRICE: $ 11,500
BREEDER: GAGE GREEN GROUP
RELEASED: April 4, 2021
PAINTED BY: KEYPLAY7
PHOTOGRAPHED BY: FANGJIESHEN
DIGITALIZED BY: FRACTAL_BURRITO
NFT CODED BY: BILLGAINS
PHYSICAL ART SIZE: 4.5" X 7"
MEDIUM: Hemp Paper
TOOLS: Pen and Ink, Watercolor, Pastel, Acrylic, Gold Enamel Paint, and Genuine Silver Leaf.
NFT ART PHOTOGRAPH: Captured with Sony ILCE-6300 90mm FE 90mm F2.8 Macro G OSS.
NFT FILE FORMAT:  .GIF
DIMENSIONS: 1312 x 2160
EFFECTS: Sparkle effect
FILE SIZE: 57.2 MB
SEED COUNT: 10 Seeds
SEED MOTHER: Triangle Kush (Clone-Only)
SEED FATHER: Triangle Kush (Mendo Breath x Grateful Breath)
DESCRIPTION: GGG ▲ R I S E is a multimedia perspective on designer cannabis seeds by GAGE GREEN GROUP.  The GGG ▲ R I S E is the world's first NFT and BLOCKCHAIN enabled cannabis seed.  Four significant firsts:  ▲ R I S E, the first cannabis strain of its kind, a bold take on the legacy of Triangle Kush.  The first one-of-one GGG release for one exclusive owner.  The first artistic expression of a genetic creation by the artist himself.   And the first blockchain enabled release of cannabis and art.  This NFT represents the digital ownership of the one of one GGG RISE NFT by GAGE GREEN GROUP.
This NFT is a digitalized version of a hand-painted piece by KEYPLAY7 on fine hemp paper. The work evokes inspiration from the breeder and founder himself. Using mixed media and multimedia to release the GGG RISE, the artists at GAGE GREEN GROUP discover new ways to tell their story and paint their masterpiece.
#1 of 1 GGG  ▲ R I S E SEED PACK
#1 of 1 Fine Art Framed  ▲ R I S E  Painting by @KEYPLAY7
#1 of 1  ▲ R I S E  Digital Artwork NFT / Blockchain Authentication